Creating a FotoMedley Watercolor Painting Gift
Have you ever wanted to give a one-of-a-kind gift? Do you like the idea of hand-painted art, but feel you lack the skills to create something good enough? FotoMedley's sketch generation can be used to create custom hand-painted art, without needing a professional.
This tutorial will walk explain how configure your sketch, to upload an image, and print it so that you can paint it with watercolors without needing to be an expert.
1. Settings Your Sketch Settings
First, we'll get started by entering the FotoMedley pencil sketch designer, which can be accessed from the home page.
2. Uploading Your Image
You can upload the photo by drag-and-drop onto the "Upload image" area, or just click on it to browse for your image to upload.
When your image is uploaded, it'll take a little time to process. Behind the scenes, FotoMedley is running fancy algorithms to convert the image into a sketch. In the case of the cross-hatch process, FotoMedley is literally "drawing" the image with individual strokes to try and make it realistic and not look computer-generated.
In this case, we're going to use an old engagement photo and recreate the memory as a watercolor painting, so we'll upload it now.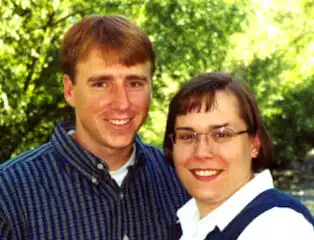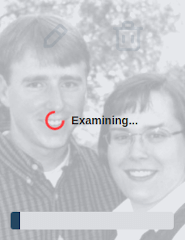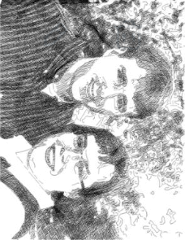 And just like that, we've got a crosshatch sketch of our photo, and it looks good! Notice that the image is rotated because FotoMedley sees it as a good landscape fit and it's just showing you how it'll print on letter size paper. If you want to see the image right-side up, just hover over it.
There are a lot of other things that could be tried with the image, but we won't explore those in this tutorial. See our article about image processing options to learn more.
3. Purchase and Print Your Image
At this point, if we like the image, we can purchase a full-size printable version. FotoMedley digital download images are rendered at 300dpi for good print quality. Just below the image, you can click on the "Download" button to proceed through the checkout process.
After completing the checkout process, you'll be able to download your printable PDF coloring page. Then can just download/open the PDF and print it to your local printer.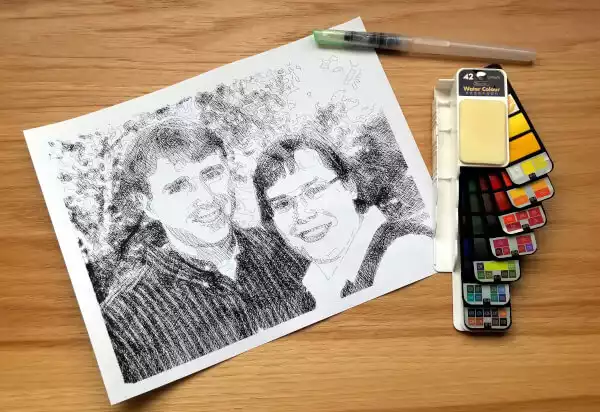 So, we're all set with our printed image, and ready to paint.
4. Painting (or Coloring) Your Image
Now, you can pull out whatever paint, coloring pencils, crayons, or markers you want to try, and go for it! We're not going to teach you how to paint, because we're not experts and that's the point — you don't need to be an expert. The great thing about this approach is that you've got a great base to paint over, and you can even try multiple times if you don't like how it turns out the first time.
In our case, we used a little watercolor kit and just selected a few colors to fill in the major areas of the image. Afterward we put it in a glass frame and hung it on the wall. The result turned out pretty well and at any rate, it makes a fantastic gift!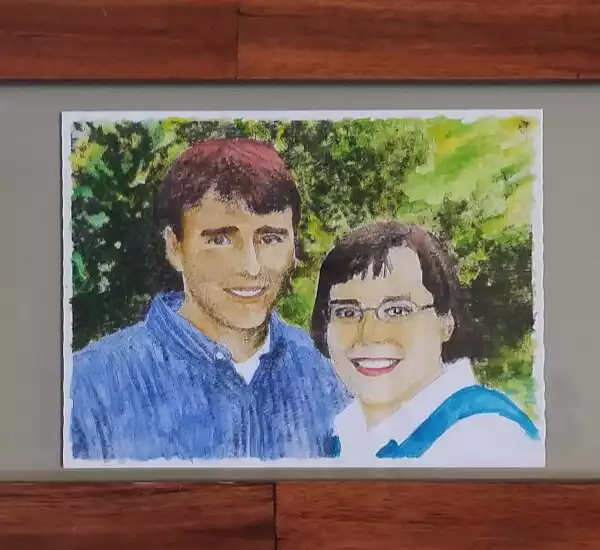 Don't be afraid to try new things with FotoMedley. Have fun and enjoy painting!