How to Create A Custom Coloring Page From a Photo
Have you ever wanted to create your own art of your favorite photographs? Maybe you have an idea that appears fantastic your mind, but turning it into reality is a different story. FotoMedley was started because of a desire to create personalized artwork, without necessarily needing the extreme talent to do so.
This tutorial will walk through how to upload a photo, get it printed, and color it!
1. Uploading Your Image
First, we'll get started by entering the FotoMedley coloring page designer, which can be accessed from the home page.
It's a good idea to give you project a name, in case you want to have more than one.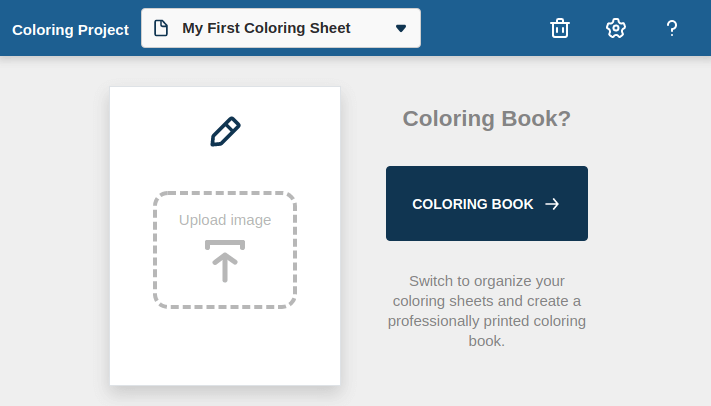 Find some photos that you think would be good for coloring. Photos with good contrast and lighting and clear people or objects tend to have the best results — on the other hand, photos of forests or things that don't have clear edges often won't look great.
You can upload the photo by drag-and-drop onto the "Upload image" area, or just click on it to browse for you image to upload.
When your image is uploaded, it'll take a couple minutes to process. It takes a little while because, behind the scenes, FotoMedley is running artificial intelligence algorithms to convert the image into a coloring page. It may not look as good as a human artist doing the work, but on many images, it will look fantastic. While you're waiting for you image to process, you can upload additional images as well — they'll be processed in parallel so it'll save you some time overall.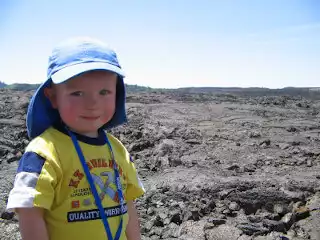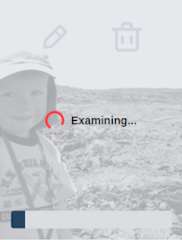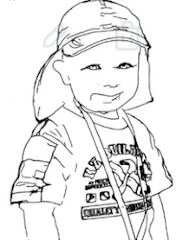 And just like that, we've got a custom coloring page of our photo, with the background removed and it looks pretty great!
2. Purchase and Print Your Image
As you could guess, it takes a lot of computing power to run the artificial intelligence processes to produce your coloring sheets, so if you like the color page you've created, you'll need to purchase a full-size copy. The good news is that you can download your first image for FREE! FotoMedley digital download images are rendered at 300dpi for good print quality.
Just below your page, you can click on the Download button to begin a quick checkout process and acquire your individual image.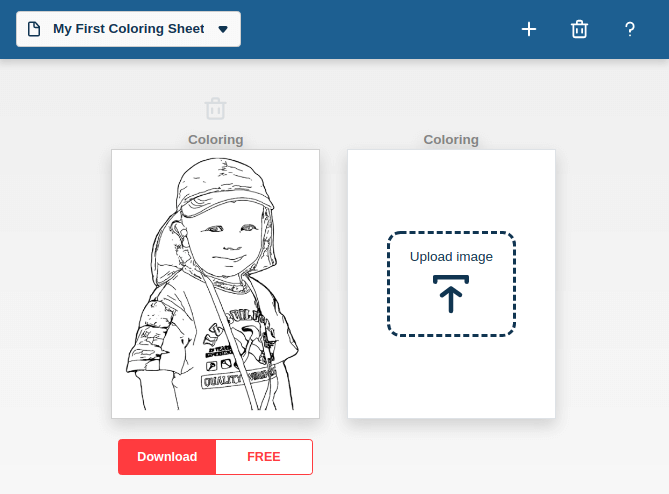 If you upload multiple images and want to buy them all at once, just scroll down and use the CHECKOUT button.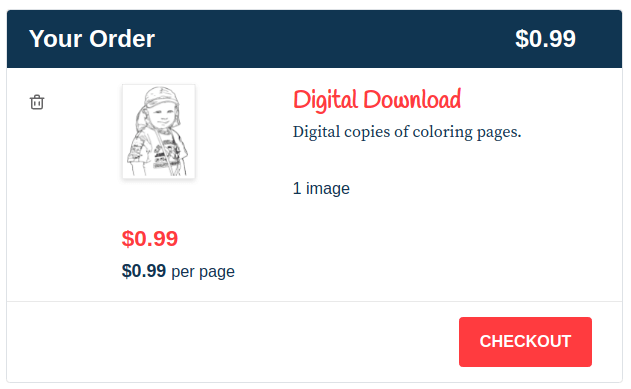 After completing the checkout process, you'll be able to download your printable PDF coloring page.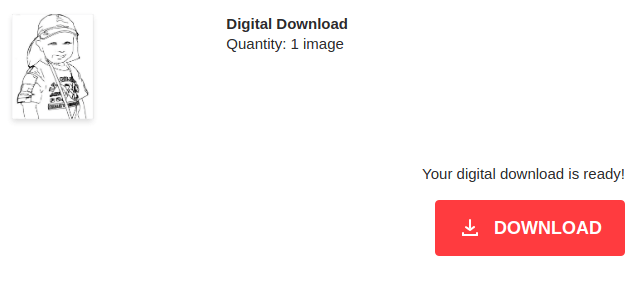 At this point, you can just download/open the PDF and print it to your local printer. The printable page is suitable for standard 8.5"x11" letter page sizes.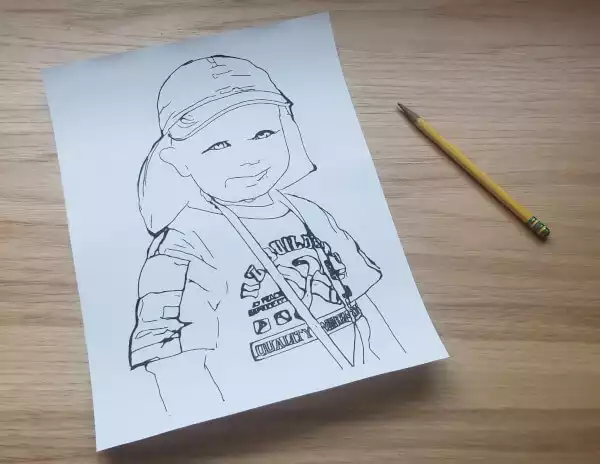 3. Coloring Your Image
Now just have fun coloring your page! Make it look realistic, colorful, or simple. Work on shading techniques, use of light or color. Use crayons, coloring pencils, paint, or whatever you'd like to try. Having a nice page to color in makes it easy and with the right touch, you might produce something that you'll want to keep forever and mount on your wall, or maybe you'll just pass some relaxing time away.
Here's what we did with this example: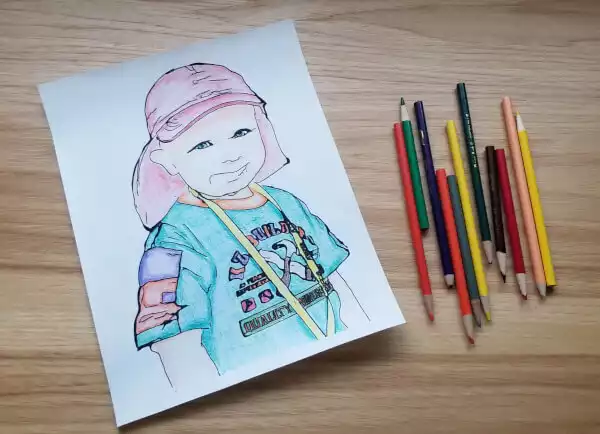 We hope this gives you a quick idea of what's possible with FotoMedley. Have fun and enjoy coloring!