Features and Customizations
Every digital painting is generated uniquely by simulating every individual brush stroke on the page, producing a unique and organic effect. Just upload and see the results!
Keep in mind processing requires several minutes...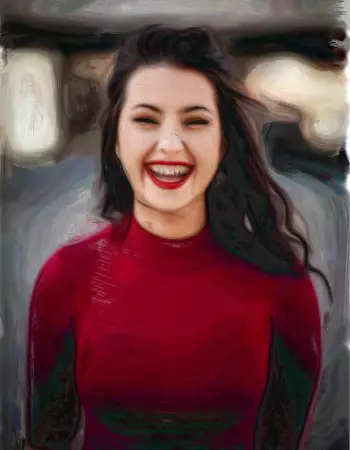 Portraits
Uses a rough background technique and extra detail on the people in the image.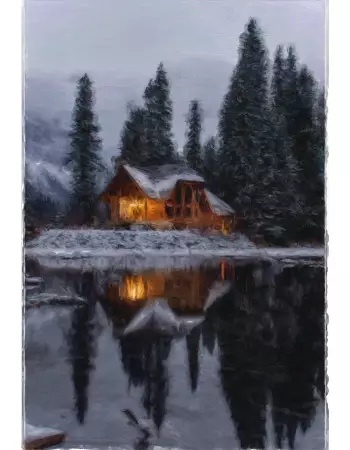 Landscapes
Produces a style similar to classic natural and cozy landscape paintings.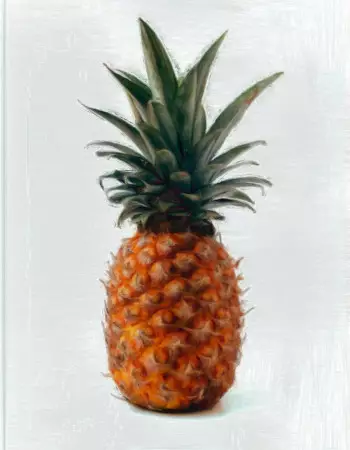 Still Life
Suitable for still life, clip art, or any number of other images.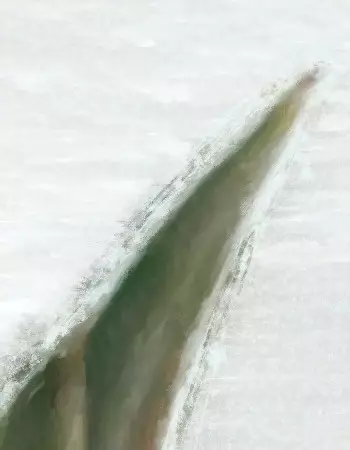 Detail
Realistic high resolution simulation of the individual brush strokes.
How does it work?
Our digital painting process uses artificial intelligence to analyze an image and determine a painting style to simulate a painting. The image is further analyzed to calculate the individual paint strokes and colors that will make up the image, and it is finally digitally "painted" with realistic simulated brush strokes to produce a complete digital painting. This process does not preserve tiny details, but rather attempts to capture the overall appearance of the original image.
You have the option to download your custom digital paintings home, share them online, or print them at home. Alternatively, take a look at our options for producing custom printed activity books, in which you can include other types of pages — such as coloring, ink sketches, mazes, or dot-to-dot.
Here are some of our key features:
Adaptive detailing based on foreground and background content

Image digitally painted with individual brush strokes

Simulated brush strokes include individual bristles for realistic effect

See and choose from alternative layouts when applicable
Printing Options
Receive a custom printed digital painting and have it delivered to your doorstep.
Digital painting print specifications include:
Printed on real canvas

Photographic quality prints

13" by 19" size

Generated using your own photos

Unframed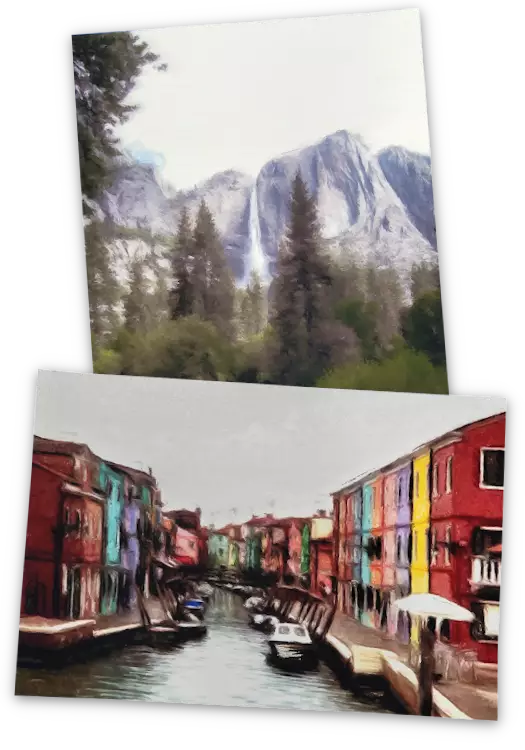 Examples Results
Every digital painting is automatically generated uniquely by simulating brush strokes based on the content of your own photos. Just upload and see the results!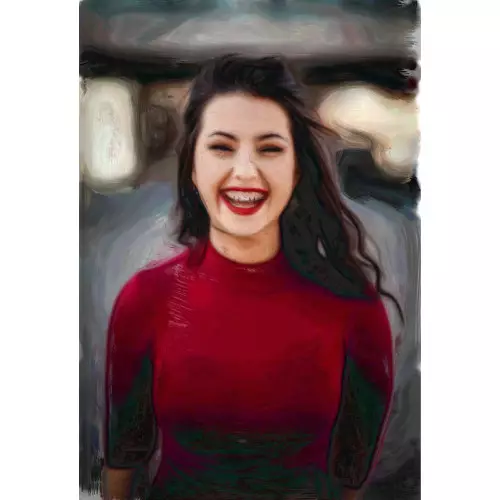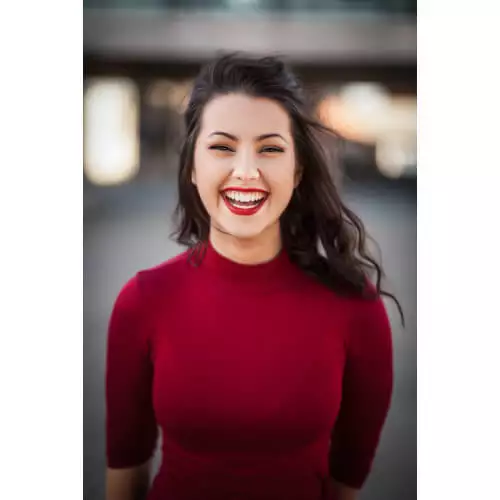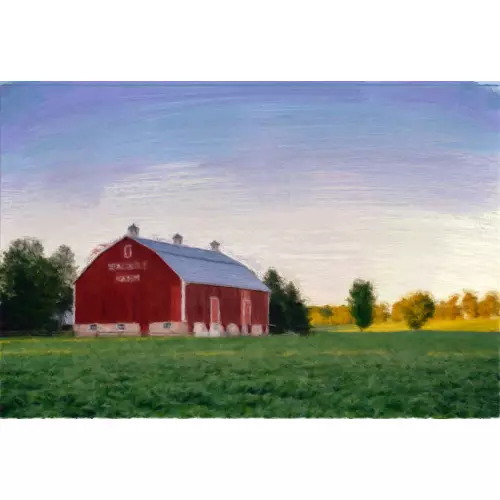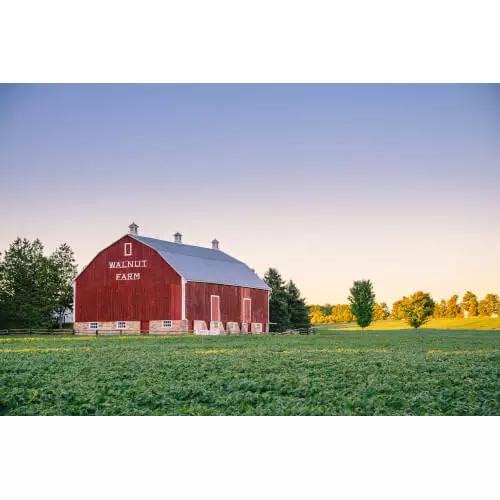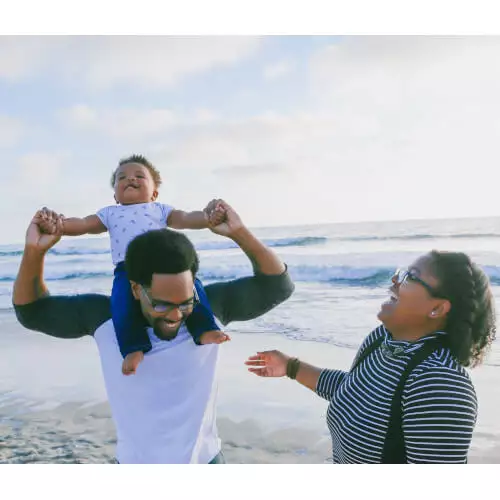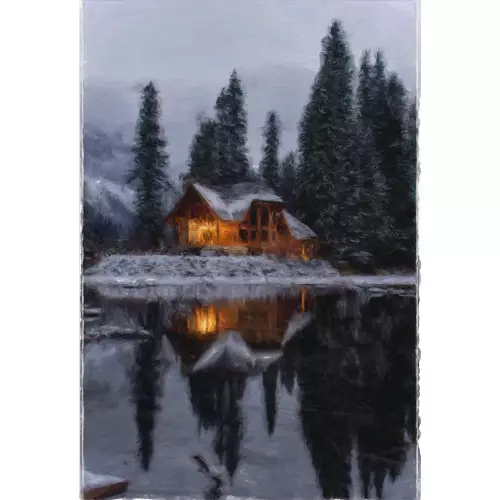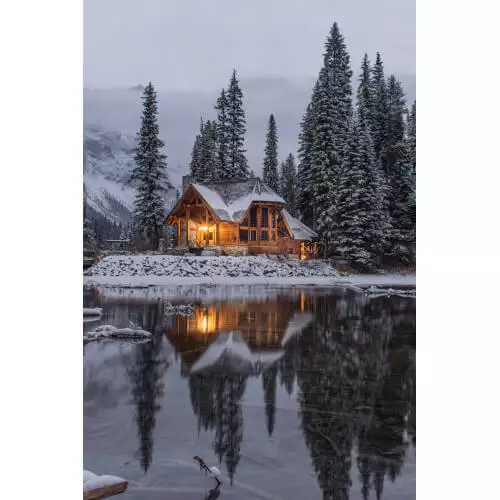 Questions and Answers
How can I get the best results?
Our digital paintings reproduce the the colors and shading of your original images with different size brush strokes for foreground and background content. The technique does not try to preserve intricate detail, but instead reproduces the overall shape of the image. For best results, upload images that are colorful, but without miniscule details.
Who would like these digital paintings?
These renderings are great for people wanting to see their favorite photos turned into works of art. They're good for sharing, posting on social media, and hanging on your wall.
How can I print these digital paintings?
We can print your digital paintings on canvas sheets for you, or you can download them and print them at home or at a local print shop. For the best results you'll need to print them at photographic quality.
What if I don't like my results?
You can upload multiple images, preview the results, and discard the ones you don't like. Keep in mind our recommendations for best results.